2015 Bangalore Conference
The Parekh Indo-US Foot and Ankle Surgery Meeting is presented by the Parekh Family Foundation. The aim of this course is to disseminate and share techniques in foot and ankle surgery with surgeons from India, South Asia, and the United States. The first five annual meetings were enormous successes. For 2015, we will continue the tradition with live surgeries and technique videos, as well as workshops and lectures. However, we will be building on prior successes and add a cadaver lab and physiotherapy day.
The 6th annual meeting will be held on:
January, 9, 10, and 11 2015 in Bangalore, India
​
Location
The course will take place at the M S Ramaiah Hospital. Faculty from the US, UK, and India will participate in the teaching during the workshops and the didactic sessions. This will provide attendees and registrants with a unique perspective on foot and ankle pathologies.
​
2015 Bangalore Agenda Overview
---
An overview of the the 2015 Bangalore Conference is below. Click a section to get more information. To get downloads of the presentations and papers, please sign into the Forum.
---
Highlights of the Conference
---
Foot and Ankle Basics:
Physical Examinations and How to Diagnose
How to do Imaging – Recent Advances-3D Printing and Demonstration
Anesthesia and Positioning
Foot and Ankle Trauma: Concepts, Principles, How to Plan and Perform:
Recent Advances in Ankle Fractures - Posterior Malleolus Fractures
Recent Concepts in Syndesmotic Injuries
Understand injury and deciding approach and implant for Pilon Fractures
Talus Fractures - Minimally Invasive – Which screw, From where? Plate?
Recent Advances in Calcaneal Fractures - Minimally invasive Approaches
Lisfranc – Multiple Metatarsals – Compartment Syndrome and Many More
Tendon Issues: Recent Advances, Principles, Identify Source of Pain:
Tendo-Achilles Rupture - Acute and Chronic
Achilles Tendonitis and Tendinopathy
Peroneal Tendonitis and Tears
Anterior Tibial Tendinopathy
Diagnosis and Treatment of Stage 1, 2, 3 Posterior Tibial Tendon Dysfunction
Arthritis Issues: Recent Advances, Principles, Identify Source of Pain:
Ankle Arthritis - Nonoperative Management
Ankle Arthritis - Distraction Arthroplasty
Ankle Arthritis - Fusion (open, arthroscopic, and mini)
Ankle Arthritis - Total Ankle Replacement
Subtalar Arthritis
Subtalar Arthritis - Distraction Arthrodesis
Tibiotalocalcaneal Fusions
Midfoot Arthritis - Nonoperative and Operative Management
Delayed Presentation of Lisfranc Injuries and TMT Arthritis - Nonoperative and Operative Approach
Common Foot & Ankle Issues: Concepts, Principles, Management:
Claw and Hammer Toes
Plantar Heel Pain
Neuropathic Foot and Ankle
Stress Fractures of the Foot and Ankle
Physical Therapy of the Foot and Ankle
Equinus Ankle
Osteotomies of the Foot and Ankle
Tarsal Tunnel Syndrome
Sesamoid Pathologies
Common Tumors of the Foot and Ankle
Congenital Deformities
Prosthetics and Orthotics and Many More
Ligament & Sports Related Problems: Concepts, Management:
Foot and Ankle Arthroscopy
Acute Ankle Sprains (bracing, PT, medial ankle)
Chronic Anterolateral Ankle Pain
Ankle Instability
Medial Deltoid Ligament Injury and Reconstruction
Surgical Videos/Classes:
Recorded Surgical Videos
Ask the Experts
Live Saw Bone Workshops
Live Surgeries
---
---
Continuing Medical Education Credits
As approved by the Medical Council
​
Hotel Accommodations
The preferred hotels for the conference are:
5-star - Movenpick, Sheraton, Le Meridian
Suites - Krishinton Suites (Close to the venue)
Conference Faculty
International Course Chair
---
Selene G. Parekh, MD, MBA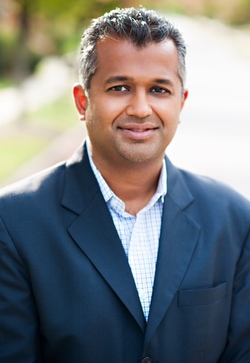 ---
National Course Chair
---
Rajiv S. Shah, MBBS
---
Local Course Chairman
---
Dr. Harshad M Shah
Dr. Naresh Shetty
Dr. Ajoy S M
---
Course Patron
---
Dr. D.C.Sundaresh
---
---
USA
Orthopaedic Surgeons
---
Dr. Sam Flemister
Dr. Norah Foster
Dr. Christopher Gross
Dr. David Pedowitz
---
Parekh Family Resident Scholars
---
Dr. Matt Crawford
Dr. Amanda Fantry
---
Physical Therapists
---
Lindsay Hack, MSPT, DPT
Zankhna S. Parekh, MSPT
---
---
India
Dr. Malhar Dave
---
---
Dr. Mahendra Kudchadkar
---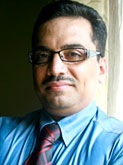 ---
Dr. Nikesh Shah
---
---
Dr. Balvinder Rana
---
---
Dr. S.R. Sundararajan
---
---
Dr. Udaykumar S B
---
No Photo Taken.
---
Physical Therapists
---
Dr. Savita Ravindra
---
---
UK
Dr. Pal Ramesh
---
---
---