2014 Amritsar Mid-Year Conference
The Parekh Family Foundation has been promoting physician education in the subspecialty of Foot & Ankle surgery in various parts of India. These courses are held twice a year, in the months of January and June. This mid-year course in June is aimed at delivering content in trauma of the foot and ankle, and commonly seen pathologies.
​
This will be a two-day meeting with emphasis on use interactive modules, case-based education, surgical technique videos, hands-on workshops, and small group or 'fire-side' sessions allowing informal engagement with faculty.
The 2nd mid-year meeting will be held on:
June 28 and 29, 2014 in Amritsar, India
​
Location
Radisson Blue Hotel in Amritsar, India
2014 Amritsar Agenda Overview
---
An overview of the the 2014 Amritsar Mid-Year Conference is below. Click a section to get more information.(Agenda is subject to change.)
---
Sessions: Day 1
---
Session 1: The Basics
Foot & ankle examination
Radiology in foot & ankle
Anesthesia & blocks
Live examination demo
Session 2: Trauma 1
Pilon
Ankle
Syndesmosis
Ankle sprain
Session 3: Trauma 2 Session 4: Tendons Workshop 1 & 2 – Sawbones Calcaneus & lisfranc Session 5: Arthritis
Ankle arthritis
Midfoot arthritis
Session 6: Common problems
Heel pain
Flat foot
Diabetic foot
---
Sessions: Day 2
---
Session 7: Trauma 3
Navicular & cuboid
5th metatarsal
OCD talus
Ankle instability
Session 8: Trauma 4
Malunion ankle
Malunion calcaneus
Malunion, nonunion & AVN talus
Deformity correction
Session 9: Trauma 5
Compound injuries in foot & ankle
Infection after foot & ankle trauma
Sports injuries
Session 10: Forefoot issues
Hallux valgus
Lesser toe deformities
Metatarsalgia
Morton & TTS
Workshop 3 – TTC nailing Session 11: Surgical Videos Session 12: Miscellaneous
Rheumatoid foot
Charcot foot
MIS in foot & ankle
Advances in foot & ankle
Total ankle replacement
---
---
Hotel Accommodations
The preferred hotels for the conference are:
TBA
​
2014 Amritsar Sponsors
Diamond
Conference Faculty
International Patron
---
Selene G. Parekh, MD, MBA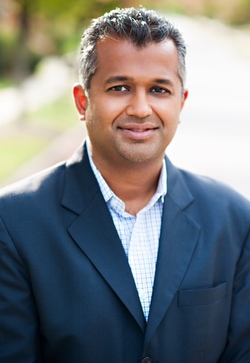 ---
National Course Chair
---
Rajiv S. Shah, MBBS
---
Local Course Chairman
---
Rajeev Vohra, MBBS
---
International Course Chair
---
Ashish Shah, MD
---
Moderator
---
Avtar Singh, MBBS
---
---
USA
Jason Calhoun, MD
---
No Photo Taken.
---
---
India
Nikesh Shah, MBBS
---
---
Amit Bhargav, MBBS
---
No Photo Taken.
---
Mahendra Kudchadkar, MBBS
---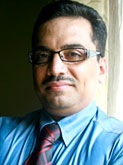 ---
Sampat Dumbre Patil
---
---
Balvinder Rana
---
---
---
EU
Nicolas Saava, MBBS
---
No Photo Taken
---
---